In a start-up, you need the freedom to make expensive mistakes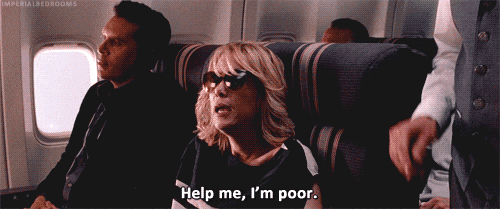 "Don't be afraid to make mistakes" was what we were constantly told when starting our business. It's sage advice, particularly as I had no idea what I was doing, so the freedom to make mistakes felt liberating.
However, what we weren't told was that in business, mistakes cost money. So really it was more a case of "only make mistakes if you can afford to". The problem was that we couldn't afford to and felt like we were trying to walk a tight rope, having never done it before.
We had about £30,000, which probably sounds like more than enough, but when the average cost of starting a business is £94,000, it puts into perspective the precarious situation we were in. On top of that, Jo and I were starting a manufacturing business which are notoriously expensive. Just buying the equipment to make Lashbrook Lassis cost us almost £15,000 itself. This doesn't include the cost of testing and trialling our new equipment either.
As a result, we became paralysed by indecision, knowing that every mistake would draw on our dwindling funds. We searched desperately for people who could mentor and advise us, but nobody we met had succeeded in comparable circumstances. The only profitable beverage start-up we knew of was Innocent, and they had £250,000 to build their business. Additionally, if there had been such a person to advise us, do you think they'd do it for free!? We met loads of people trying to start a manufacturing business on peanuts, who were all looking for the Holy Grail of consultants. If such a person had existed, they could have named their price for sharing their experiences.
This brings me back to making mistakes. When there is so little free advice for cash-strapped entrepreneurs, the only way to learn about business is by blowing a lot of cash.